In the rapidly evolving landscape of technology, Artificial Intelligence (AI) stands out as a beacon of innovation, transforming the way businesses operate and engage with their customers. At IT Boffins, we're at the forefront of this revolution, offering bespoke AI consultation and integration services tailored to the unique needs of small businesses.
AI Integrations
Every day there seems to be new advances in AI technology. We can help small businesses use AI effectively from AI Chatbots on your website to data entry and document verification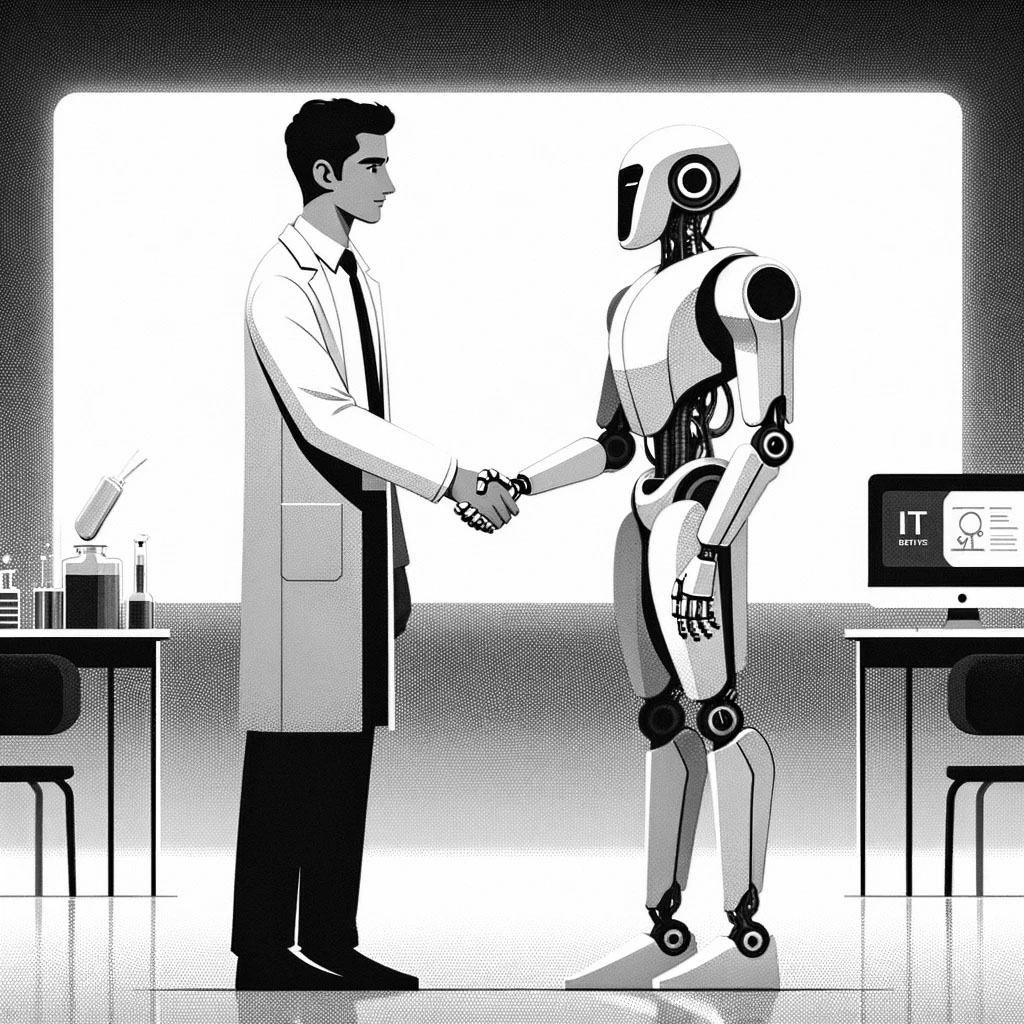 AI-Driven Accountancy Migration:
The world of accountancy is undergoing a seismic shift, with AI streamlining processes and enhancing accuracy. Our team specialises in migrating traditional accountancy practices into AI-driven platforms, such as Xero. By leveraging the power of AI, we ensure seamless data transfer, real-time financial insights, automated bank reconciliation and much more, enabling businesses to focus on growth rather than manual data entry.
ChatGPT API Integration:
Customer engagement is the cornerstone of any successful business. With the integration of ChatGPT API, we empower businesses to offer real-time, intelligent, and human-like interactions to their customers. Whether it's answering queries, providing product recommendations, or offering support, our ChatGPT integration ensures your customers receive instant, accurate, and personalised responses, elevating their experience and fostering loyalty.
Why Choose IT Boffins for AI Services?
Expertise: Our team comprises seasoned professionals with deep expertise in AI technologies, ensuring your business benefits from the latest advancements.
Bespoke Solutions: Every business is unique, and so are our solutions. We tailor our AI integrations to align perfectly with your business objectives and operational needs.
End-to-End Support: From initial consultation to post-integration support, we're with you every step of the way, ensuring smooth implementation and optimal performance.
Data Security: We understand the importance of data privacy and security. Our integrations prioritise the safety of your business data, adhering to the highest industry standards.
Embrace the Future with IT Boffins:
The future is AI-driven, and with IT Boffins as your technology partner, you're poised to lead in your industry. Let's embark on a journey of innovation, efficiency, and unparalleled customer engagement.