Branding
Amazon's CEO, Jeff Bezos once said "Your brand is what people say about you when you're not in the room" – and he is right. A brand is how people view and think about your business. Brand identity is more to do with how it looks in regards to the logo, business cards, website etc.
Our graphic design service can help you create your brand identity. Great branding can generate sales just as much as anything else a small business can invest it, and it doesn't need to be expensive
When we design a company website, or revamp an existing one we are often asked to refresh the company logo at the same time. This is great as it means we can start to build the branding around the fresh new look.
How Much?
A popular question. Our logo design service is £95 + VAT and if you don't like what we create, you don't pay. We also offer business card, letterhead design, invoice / receipt design and much more.
We also offer photo editing services if you need images touched up before posting online for example
The Logo
A good logo is so important, a modern clean design shows you care about how your business is seen to the outside world
We provide logo design for as little as £95 + VAT, and this is only payable if you are truly happy with the final result
We can animate your existing logo from as little as £50 + VAT – great for adding to videos posted on social media or your own website
Case Study
When we redesigned Harvey's website it was clear the logo could do with a refresh – we decided on a modern negative space logo and the results have been really impressive with new / old clients often remarking on how professional it looks
Before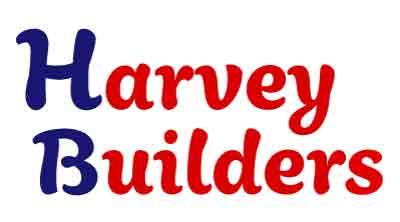 After