At IT Boffins, we specialise in crafting bespoke websites for businesses in Milton Keynes and beyond.
Understanding the unique challenges and opportunities in this vibrant market, we offer website design services that not only capture your brand's essence but also cater to the specific needs of your local and global audience.
From a simple shop window style website, to a full blown e-commerce / automated quote solution, we are happy to help. Whether you have a website already, or need everything from a domain name to hosting, we can get you online and looking fresh.
How it works
Either let us know exactly how you want your website to look, perhaps showing us other websites that you like, or leave us to completely design your website from scratch.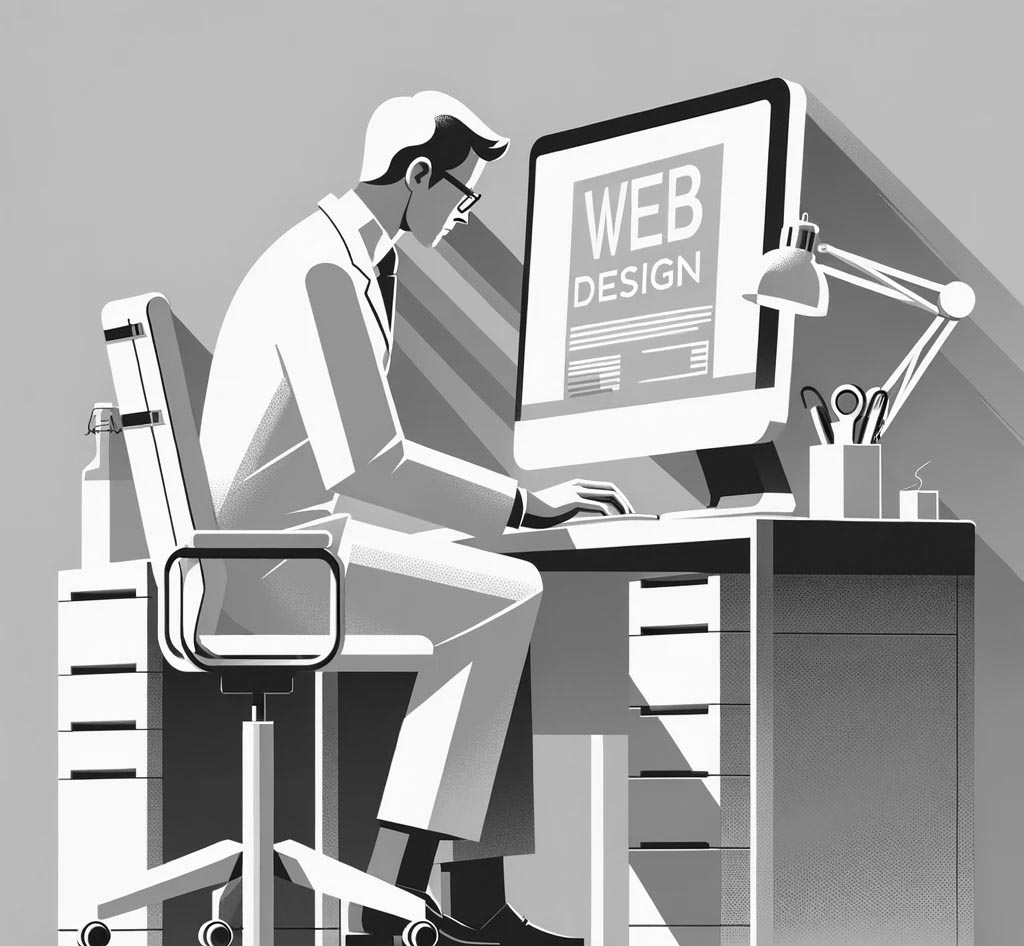 Our Approach: Simplified and Effective
We believe in making website design a hassle-free experience. Our process involves:
Consultation and Conceptualisation: We start by understanding your vision, needs, and the nuances of your business. Whether you have a clear idea or need guidance, our team is here to collaborate.
Design and Development: Leveraging WordPress, a user-friendly platform, we craft websites that are visually appealing, responsive, and easy to navigate. Our focus is on creating sites that you can manage with ease, akin to writing an email.
Inclusive Packages: Our most popular package, priced at £695 + VAT, offers comprehensive services including initial page creation, domain transfer, SSL certification, and initial search engine submissions, ensuring you have everything needed to kickstart your online presence.
Why WordPress?
Chosen for its flexibility and ease of use, WordPress allows you to update your website on-the-go. It's a tool that simplifies website management, making it a perfect match for busy business owners in Milton Keynes and throughout the UK.
Tailored to Milton Keynes' Business Landscape
Whether you're a start-up or an established enterprise, our website designs are tailored to reflect the dynamic business environment of the UK. From local service providers to e-commerce businesses stretching beyond the city, we ensure your website resonates with your target audience.
Ongoing Support and SEO Services
A great website is an evolving one. We offer ongoing support and SEO packages starting from £75 + VAT per month to keep your website up-to-date, secure, and ranking well in search engines.
Your Next Step
Ready to elevate your business with a professional website? Contact IT Boffins today for a consultation and embark on your journey to a compelling online presence.